The VRAC and I present two art installation at RECTO VRSO, Digital Art Festival in Laval Virtual, France
Plonger dans la marche
Ponnara Ly, Jean-François Jego, Camille Havas
Interactive installation, 2018
L'installation retrace l'un des moments d'un pèlerinage de 500 km entre Tokyo et Kyoto. Une jeune femme a trouvé un endroit pour passer la nuit. Mais celui-ci avait la particularité de créer de la lumière au moindre mouvement. Les formes de rêves qui sont présentes incarnent les souvenirs de son pèlerinage.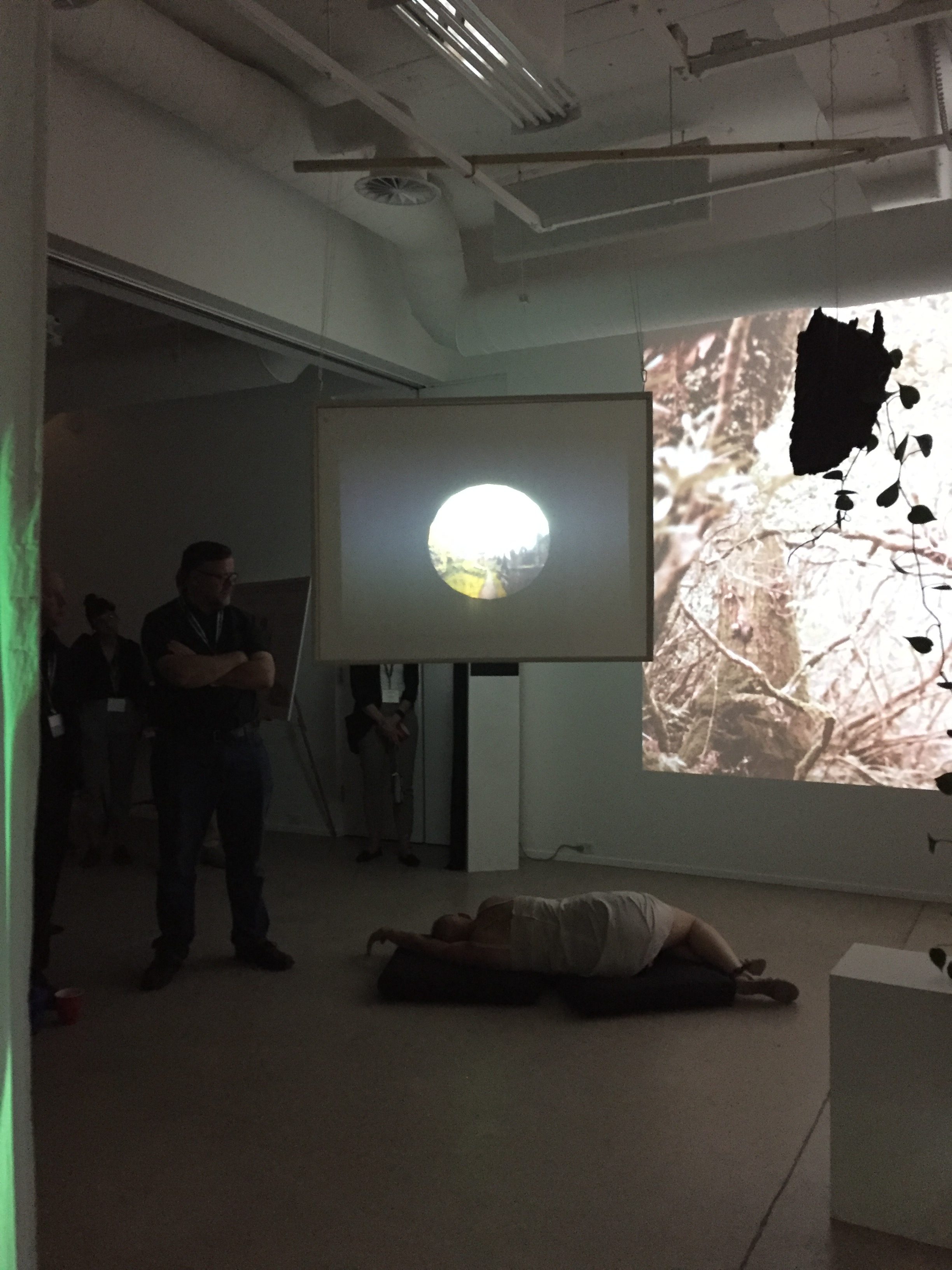 Scenograffeur
Collectif VRAC

Interactive installation, 2018
Digital painting tool, the Scénograffeur invites spectators to freely draw with light graph of the exhibition space. This virtual and real time painting tool has multiple use cases and propose to enhance performances with interactive visuals, in the hands of the VRAC collective, or of the spectators.